Windows and doors made in Poland.
Established in Poland in 1996, AMMA have a huge reputation for their professionalism and quality in manufacturing windows and doors. Their products are known all over the area where they operate and some of the most beautiful buildings in Poland have been provided windows and doors by AMMA.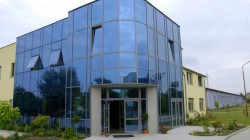 Their products are mainly made of PVC and Aluminum. Their PVC carpentry is based on the VEKA system while the Aluminum metalwork uses the PONZIO system.
For PVC windows and doors, AMMA's VEKA system means excellent quality and the best in sound isolation for homes and offices. This kind of isolations translates into the highest level of comfort. AMMA offers a wide range of options under PVC doors and windows as well as a very rich palette of colors so that their clients are never at a loss for options. What's more, windows and doors can be created to suit whatever architectural design that the client has in mind.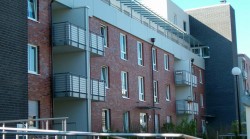 For Aluminum, AMMA offers windows, doors, facades and even winter gardens. Whatever the purpose they are intended for, they are all made of the highest quality aluminum using the PONZIO system. AMMA insures beautiful aesthetics that work well with any design and also increase functionality. They also offer their aluminum products in a wide array of colors while promising great durability to stand against even the most extreme of weather conditions.
Finally, AMMA also provides accessories for doors and windows such as diffusers, mosquito nets, and all types of glass.
AMMA is now nearing its 20th year of success in their field of work thanks to their high quality in work and to their constant strive to meet and exceed client expectations. If you are looking for windows and doors manufacturers in Poland, AMMA is a key company to learn more about and you can call for a consultancy regarding your project.
Contact data of Amma – Polish windows and doors factory.
Learn more and get important contact data like website and address regarding the windows and doors manufacturer Amma – CLICK HERE.