Outstanding footwear for women and men.
What started off as a family business selling shoes in 1973 in Poland has now grown into a world-renowned and leading footwear manufacturing and retail business today. Baldowski today runs a large number of stores as well as an online store that caters to all sorts of taste in men's and women's shoes. Although it has grown a lot, the Baldowski family are still involved daily in both the management and manufacturing of the shoes.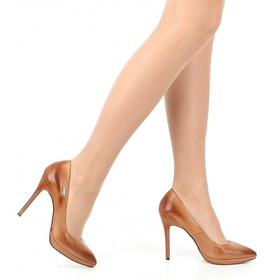 Using only the highest quality of natural leather and coupled with Italian designers and Poland's well-known quality, Baldowski offer only the highest class of footwear products.
The Baldowski family itself has a long history in the making of shoes. Today, they rely on their experience and know how as well as the latest in modern machinery for comfort and elegance. Their team of Italian designers promise beautiful patterns and design to keep up with the world of fashion.
Their shoes range from women's pumps, boots, ballerinas, sandals, flip flops, and also a whole range of men's very fashionable shoes. The key to their success all lies in their great attention to detail. Baldowski have now become known for their beautiful designs and can compete with some of the biggest names in the fashion industry when it comes to trends and looks in stylish footwear.
Their customers usually write rave reviews about their shoes whereby some of them actually say they are so comfortable that they almost feel as if they are walking barefoot! Besides comfort and design, the Baldowski shoes are known for their durability.
Drop by their website today to find a shop near you or even just to browse through their catalogue for their online stores. You will be amazed at the designs and you are guaranteed exceptional quality and comfort in every single one of their products.
Contact details of Baldowski shoes manufacturer.
Find more valuable details like address and website at the Fashion Companies Directory: CLICK HERE.