Schmees Luehn is a leading building & construction company from Germany. It was emerged in 1900 when Johann Bernhard Schmees laid the foundation of this company in Lathan. The company gained remarkable popularity for selling high-quality timber posts and pit props for building & construction. Since then, the company's portfolio has expanded to include a multitude of bridge, buildings & construction, and exterior installation projects. Today, Schmees Luehn is operating in Germany, Poland, the Netherlands and the United Kingdom.
Services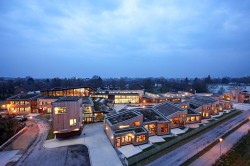 Buildings
Schmees Luehn has erected a number of notable buildings in the United Kingdom, the Netherlands, Korea, Poland and Germany. From the beginning, the mission of company was clear: build custom buildings of superb quality and craftsmanship, and bring to each client a high level of integrity, service and professionalism that would redefine the standard. Inspiration and qualification are two main objectives of the company. Our expert team is constantly striving to update and extend these objectives. We have built schools, sport centers, nurseries, and apartment buildings. We use state-of-the-art technology and engineering skills to provide our clients with the highest possible value on all projects.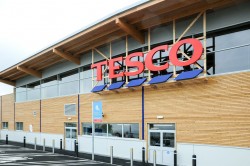 Structures
We take pride in transforming innovative ideas of our principals into the real building structures. Our qualified and experienced architects and engineers are capable of building even the most complicated structures. We give utmost importance to the safety of a building structure. We specialize in building and refurbishing observation towers, exhibition halls, stadium roofs, and virtually any structure for specialist use.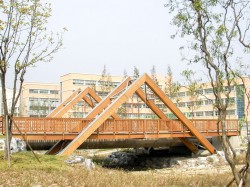 Bridges
Since starting in business as a bridge construction company, Schmees Luehn has successfully completed dozens of crossings in The Netherlands, Germany, the United Kingdom and Poland. For many years, we have been one of the leading suppliers of hybrid bridge structures and timber bridges in Europe. We are also well-recognized for upgrading and refurbishing old bridges. Our specialties include wooden bridges, hybrid bridges, GRP, and structural steel.
Exterior Installations
Another expert area of Schmees Luehn is building exterior installations. Our experienced and qualified engineers and architects have designed and built a great variety of exterior installations, including customized green spaces, observation platforms, and street furniture.
Why Schmees Luehn?
Many companies offer quality materials and sophisticated engineering products, but none of them comes across as experienced as Schmees Luehn. We are an environmentally conscious building & construction company. We accept our responsibilities seriously and meet the requirements of our clients. We take pride in providing our clients and partners with economical design solutions, no matter how large or small their projects may be.
FSC Forest Stewardship Council Certified – We are FSC certified for many years, which means that you will get the FSC certified products.
The German "U" Mark Certified – You are assured of getting products 100% compliant with the stringent safety, health, hygiene and environmental protection standards of the German Institute for Building Construction.
The RAL Quality Mark – All our pre-fabricated products are thoroughly checked by external monitoring service.
The QHB Quality Mark – All our timber bridge constructions are checked by the German Association Wooden Bridge Construction Quality.
At Schmees Luehn, we listen to the concerns, needs, dreams and values of our valuable clients and partners. Our experienced team is capable of handling all the nuts and bolts, no matter how complicated is your project.
Schmees Luehn – Transforming The World Through State-of-the-Art Technology Based Constructions.
Contact details of Schmees Luehn – German construction company.
Click here to view the directory listing with all details.