Discover European and multilingual business directories.
Europe is a continent that is growing closer like no other. The European Union is composed of many countries with ever-growing economy. Such states offer high quality services and products in all demand sectors, items that are normally not available in your country. Take advantage of the great work of foreign companies in Europe and find a suitable company from Poland, Great Britain and Germany – browse our international and multilingual business directory Exodia Directory and find the best provider, or do even advertising in Europe. If you are a business owner and want to advertise your products abroad, register your company on our directory and win customers from all over Europe!
Select your directory:
Polish Business Directory
British Business Directory
German Business Directory
You may also visit our thematically-scale Business Expos, to find specific companies within Europe. Products can also be viewed and purchased. Currently we offer the following Business Expos:
Fashion Expo – fashion companies such as clothing, shoes, textile manufacturers, etc.
Construction Expo – companies around building, renovation etc.
Software Expo – software development companies.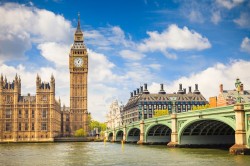 With our multilingual business directories and Business Expos, we offer a convenient way to find European companies abroad. If our services do not have a company of a particular industry listed, you can send us an inquiry, because we want to help. Currently we offer in our business directory information about foreign companies in Poland, Germany and of course companies in United Kingdom. Virtually all entries include the address data, the phone number and website of each supplier or manufacturer. A part of the registered entries contain other tabs such as Portfolio, Product Expo or a contact form. If a provider publishes a portfolio on our platform, he promotes its services or products using pictures what customers like to see. As a European business directory, we want to present products, allowing to use the Product Expo tab. There, customers can see what each company has on offer. Under the Contact tab conceals a handy contact form which serves as a direct connection option. Did we mention that our Business Directory is multilingual? Each entry is available in three languages: German, Polish, English – in this way you run effective advertising throughout Europe.
British business directory – find companies from across the UK.
Our multilingual UK business directory currently contains thousands of organizations from different regions of England, Wales and Scotland. You will find both manufacturers and service providers. Do you also have a company in the British Isles? Register it on our business directory and get new individual and corporate clients from whole Europe!
Polish Business Directory – find companies from all over Poland.
The multilingual Polish business directory helps you to find companies from all over Poland – no matter whether you are looking for a supplier or manufacturer. When you have established a company in Poland, promote your business with our company listings to reach customers from all over Europe!
German business directory – find companies from Germany.
Find companies in Germany, no matter what state – our multilingual German business directory helps you! Do you run a company in Germany? Register it on our business directory, and reach customers from Germany and across Europe!
Promote yor business.
Our Business Expos and directories include companies of different size and type – with our corporate directories you will surely find a suitable trading partner, and you can effectively promote your company in Europe, multilingual using our cheap subscriptions including translation. Discover more possibilites to promote your business on Exodia.