Excellent backup software.
Ocster is a name that is now synonymous with data backup. With a good range of software for most kinds of use, Ocster is leading in its backup software.
Backing up your data is such a critical issue for many users, businesses, and corporations. Those who don't routinely back up their data can suffer losses and this can be very costly and painful for most. Ocster offers software such as the Octser 1-Click Backup, the Octser Backup Pro 8, and the Ocster Backup Business 8.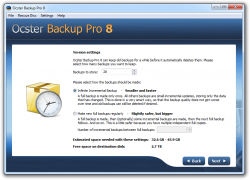 The 1-Click Backup is just as the name implies and it has been designed with simplicity in mind. Setting up the software takes just one click and after that the process is fully automatic. Users of this backup software appreciate the fact that, since it is automated, the software takes care of all the backup itself without you having to go into the details.
The Backup Pro 8 is a little more advanced and has a unique technology. Their incremental technology means 50% smaller image backups for businesses saving them lots of space and time. The software is very flexible and comes with in-depth explanation even though it is very easy to use.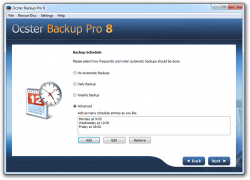 The Backup Business 8 has all the features of the Ocster Backup Pro 8 but also includes many more features that are also very useful for businesses such as remote monitoring, commnadline interface, and much more.
Ocster is made by a German company that was founded in 2008. Although still quite a young company, it has made much advancement in the world of back up. The founders of Ocster felt that people failed to back up their data because of the usual complicated processes that come along with backing up. This is why the company's mission is to change this perception and make backup as easy as possible for all users.
Downloads & discounts on Ocster software.
Get the latest Ocster backup software – click here.
Sorry, this feed is currently unavailable or does not exists anymore.
Contact data and website
Find more info and the website of Ocster: click here.