If you are the sporty type, here's a quick look at some numbers that will let you understand everything you need to know about the Spanish online retailer of sports shoes and sportswear known as RunnerInn and its mother company, Tradeinn:
Over 15 years in the business
Over 250,000 sports products
Over 530,000 happy and satisfied customers
Present in over 220 countries around the world
Authorized retailers of over 700 sports brands that are internationally known and recognized
Offering you 75 payment methods online
Providing you with customer care in over 18 languages – the website is also translated into English, German, Polish and other languages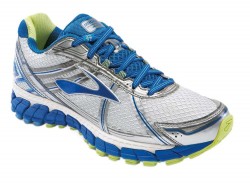 Runnerinn brings together every possible shoe and outfit you could need for a multitude of sports. They are part of the Tradeinn network which also sells equipment too. The Tradeinn network includes websites that specialize in: diving, outdoor equipment, skiing, snowboarding, biking, cycling, racket sport, swimming, fishing gear, nautical equipment, motorcycle equipment, running, and football.
Runnerinn carries brands that are well known for their specialization in running shoes and running clothes. Names like Nike, Puma, Reebok, and Adidas are only a very few of over 50 brands available on the site.

Runnerinn not only specializes in outfits and shoes, but also sells a multitude of accessories that are very useful for runners. These include: bags, electronics, glasses, heart rate monitors, and so much more.
If you are an enthusiastic runner and would like to be well-equipped for your sport, then there is no better place to shop for your needs than Runnerin. They are constantly offering great new products and amazing offers and sales. You can look through the website now and even shop from several of the Tradeinn websites and use only one checkout! There is no other site like it at all in this field.
Website and contact info – RunnerInn – international fashion online store.
To get more contact info click here or visit the online store – HERE.