Pecksniff's is a leading British fragrance and cosmetic house, manufacturing high quality fragrances and cosmetics for both men and women for decades. We have the best perfume and cosmetic makers in our team. Our experts have combined their perfumery skills with innovative cosmetic technology to create the most inspiring collections of the luxurious body care and fragrances for both men and women. Pecksniff's is reckoned amongst the most reputed manufacturers of cosmetics and fragrances in the United Kingdom.
Pecksniff's Cosmetic Products & Fragrances
At Pecksniff's, we love what we do! We offer a wide range of cosmetic products for both men and women. Our products are known for the following features:
Hygiene level
Longer shelf life
Purity
Safe to use
For Women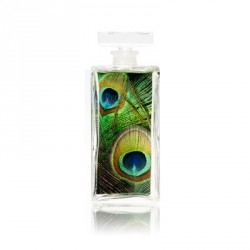 We offer an extensive collection of fragrances for women. Some of our most popular products are:
Fine Fragrances (Petal, Rhodamine, Titian, Cashmere, Teal, Argentum and Limited Edition)
Pure Notes (Riandrops & Roses, Honeydraw & Ginger, Iced Tea & Fig, Fresh Linen & Daisy)
We also offer Eau De Parfum, Pure Notes Fragrances, Hydrating Shower cream, Enriched bath soak, and conditioning & body moisturizer for women.
For Men
Pecksniff's is well-known for manufacturing some of the most inspiring fragrances for men. Our top fragrances for men are:
Fine Fragrances (Tompion, Cardinal, Citnine, Aquamanine, Mistraal, Loden and Limited Edition)
Fragrance Products (Eau De Toilette, Body Wash, Aftershave Balm, Body moisturizer, shave lather and bath soak)
We also offer a wide range of men's accessories, such as razors, brushes, shaving sets and toiletry bags. You can also a good variety of products in the following categories:
Bespoke Fragrances
Mood Therapy
Remedy Range
Gifts
Flagship Cosmetic Stores
Brighton Boutique is our flagship store is located in the heart of Brighton's traditional Lane. This store has been operating for over thirty years. You can find bespoke fragrances and cosmetics, along with ready-to-wear collections at this flagship store.
Brighton Pamper Studio is a unique fragrance store of its own kind. It is dedicated to make our customer's visit special. You can get special treatments and personalized therapy to meet your specific needs.
There is also the easy-to-use Pecksniff's online store where you can buy all our cosmetics and fragrances.
What Makes Pecksniff's Different from Others?
At Pecksniff's we take pride in manufacturing 100% high quality fragrances and cosmetics. We specialize in matching the needs of our customers. We have introduced a rich and varied array of fragrances and cosmetics to the market. Our experts constantly work hard to modify these products to meet the specific requirements of our customers. We use pure ingredients from the top companies worldwide. We thoroughly check all products before introducing them to the market for their pH content, stability, heavy metal presence as well as other important things. Through our wide experience, we have gained trust from our customers. We strictly follow quality standards to manufacture high quality fragrances and cosmetics for our customers.
All our products are in top-notch quality packaging. We give utmost importance to our customer's satisfaction. This is we have an easy-to-navigate Pecksniff's online store, where visitors can shop with comfort all our cosmetic and fragrance products.
Contact data to Pecksniff's – British cosmetic and fragrance manufacturer.
Get more info about Pecksniff's – check the data provided on our Fashion Expo Directory – click here.