Dombovari is a fully equipped metal processing company. We have been around for over 20 years, growing into Germany's leading metal processing company. Our metal processing facilities are also located in the United Kingdom. We are truly a one-stop solution for all your metal processing & manufacturing needs. We are a dedicated family business believing in long-lasting relationship with our clients by providing them with high-quality precision services.
Our metal processing services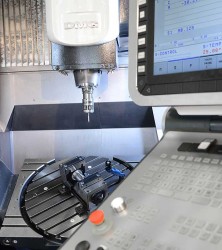 We offer a wide variety of services, but we specialize in high precision metal parts. We use state-of-the-art technology, advanced tools and innovative processing procedures to manufacture and process metal parts. Our expert team is capable of handling even the most complex parts. We give utmost importance to all details of crafting small and medium size lots. We offer the following technologies for sophisticated metal part manufacturing & processing:
CNC Turning – We use this technology to manufacture your most complex precision parts exactly according to your specific requirements.
CNC Milling – Our CNC milling technology is flexible and efficient. It enables us to mill a series of parts according to the specific requirements of our clients.
Grinding – We specialize in all types of grinding, be it outside grinding, inside grinding, profile or surface grinding. Dombovari is well-recognized for surfaces with top-notch quality. We use a unique combination of high-tech precision machines and highly qualified engineers to provide you with surfaces of incomparable quality.
Sawing – We use cutting-edge sawing technology which guarantees highly accurate precision cuts. Our innovative sawing technology is able to cut metal parts up to a length of 4 m and a diameter of 330 mm.
CNC Programming/CAD/CAM – Our experts are well-versed with the latest CNC manufacturing software to program your parts. We use our innovative 3D Solid Modeling Software to design all parts. This ensures all parts are fully complaint with the highest precision and quality. We also use 3D-CAD Software to design your parts.
Machines That We Use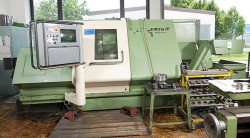 At Dombovari, we use only high-tech and advanced machines to design and manufacture metal parts. Some of the best machines that we use include:
DMU 75 monoBLOCK
Gildemeister Max Miller MD5iT
Studer S40
Lathes
These machines enable us to offer you a broad spectrum of various manufacturing technologies for processing your metal parts.
Why You Should Choose Us?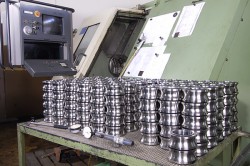 Dombovari is known for offering the highest quality metal processing services that meet the latest industry standards. Behind our top-notch quality services is the use of modern manufacturing technology. In addition, our work is based on best quality management. Through all these things, we ensure to meet the specific requirements of our valuable clients.
In fact, customers are our main focus. We use only flexible processes that can help us exceed our customers' expectations. We give special attention to all our projects, no matter how simple or complex the metal parts are. Our team of experts is responsible to ensure that all your ideas are realized. We utilize the best resources to find viable solutions for your problems.
Contact details of metal processing company Dombovari.
Find all contact details like website, phone numer, address on the German Companies Directory by Exodia – click HERE.